"I have no greater joy than to hear that my children are walking in the truth."
3 John 1:4
Venture Kids Academy is a new ministry launching September 6, 2022. We will offer high-quality, affordable, preschool programming to families within the community. Our team of educators is passionate about the field of early education and dedicated to providing the best experience for your child.

As a ministry of Venture Church, we believe that when ordinary people follow an extraordinary God, incredible things can happen. Since launching in 2004, Venture Church has been dedicated to reaching as many people for Jesus as possible. Now, we turn our attention to the youngest amongst us.
Our mission is to provide high-quality, developmentally appropriate education in a safe, nurturing, inclusive, and faith-based environment. We will promote social, emotional, cognitive and physical growth, that instills a deep love of learning, and builds a foundation for future academic success.
As professionals in the field of Early Childhood Education, our program, seeking to align itself with the National Association for the Education of Young Children and it's
Code of Ethical Conduct and Statement of Commitment
, have made a commitment to the following core values as discussed in their statement.
We Commit to:
Appreciating childhood as a unique and valuable stage of the human life cycle.
Basing our work on the knowledge of how children develop and learn.
Appreciating and supporting the bond between the child and the family.
Recognizing that children are best understood and supported in the context of family, culture, community, and society.
Respecting the dignity, worth, and uniqueness of each individual child and family.
Respecting diversity in children, families, and colleagues.
Recognizing that children and adults achieve their full potential in the context of relationships that are based on trust and respect.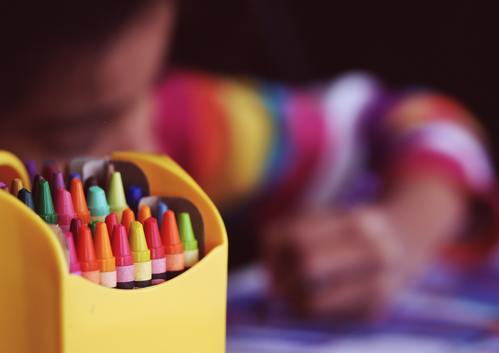 The period of early childhood was once mysterious, but thanks to years of research, we now know that these years are the most critical for brain development. Early Childhood Education is at its best when focused on the child as a whole, covering all areas of a learning and development. To put it plainly, these early years lay the foundation for your child's future success.
At Venture Kids Academy We Believe:
Families are their child's first and most important teachers and we commit to partnering with families regarding what is best for the child.
Children learn best through relationships, play, and active exploration.
Every child has a unique set of strengths and abilities and we commit to meeting each child where they are in order to support their learning and development.
Every child grows and learn at their own individual pace.
Children learn in and through their environments and experiences.
We have built a program that puts these beliefs into practice in order to help children reach their maximum potential. Our teachers provide daily lesson plans that are engaging and based on emergent curriculum that draws on what the children are actively curious about. Classrooms and play areas are designed to be inviting and engaging and to foster collaborative play as well as independence. Head to our program page to learn more about how our program was designed to create the best environment for your little ones.
Get More Information about the program